Are we living in the moment?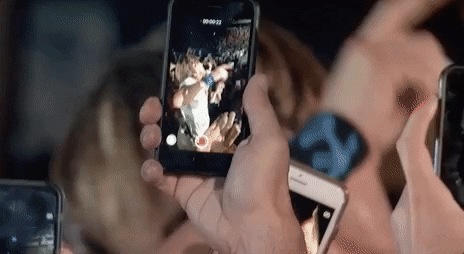 The music industry seems to think not.
Jack White an American musician has decided that in his future concerts in 2018 it's going to be a 'phone-free' zone. To elaborate he has said that 'no photos, video or audio recording devices are allowed'. Is this going to be a huge mistake or will it work in his favour? His aim is to improve the audience's experience.
But, is this what fans want or need?
Adele has already highlighted the issue with some people being more interested in recording performances rather than actually taking in the experience when performing at one of her concerts in Italy. She told one of the audience to 'stop' filming her because they 'can enjoy' the experience 'in real life rather than through' a camera.
Alicia Keys seems to agree as well considering in 2016 she had a phone free concert where people were asked to put their phones in a lock-in phone case that they couldn't open without going to an unlocking station.
Who knows, maybe this is the future and Yonder (the business who make the phone free events a reality with their product) may have just created a revolution.